Restaurant The restaurant represents a real revival of well-known national and international meals.
With fresh and regional products being served in an elegant but relaxed atmosphere, we promise you a great culinary experience throughout the year.
We offer lunch and business lunch, snacks at the bar as well as 5-course menus with varied and diverse ingredients.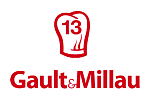 Restaurant reservations can be placed by phone 062 838 18 18 oder directly online.